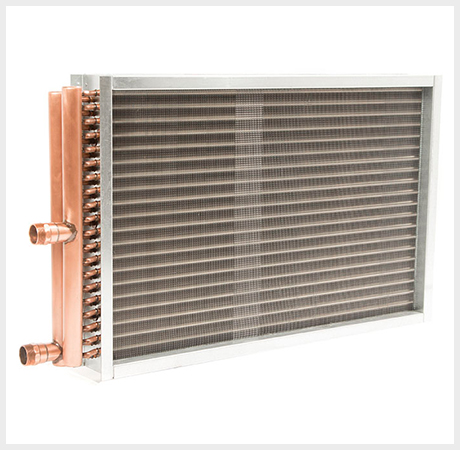 American Coil is an industry leading custom coil manufacturer engineering and designing custom circuitry for chilled water and hot water coil applications, as well as glycol applications. Through our exacting manufacturing process, American Coil is capable of creating AHRI-certified water coils suited for almost any specification. If your operation requires a replacement coil or a new system for OEM applications, American Coil can be your custom coil replacement source.
As the custom coil manufacturer for nationwide industries from HVAC air handler makers to aerospace and foodservice manufacturers, our coils are factory installed for:
Large industrial air handler manufacturers in California, Arizona, New Mexico, New York, New Jersey, and across the Midwest
Industrial dry cleaning machines
Aerospace and private jet manufacturers
Major restaurant and foodservice cooling manufacturers
Blue-chip names in the OEM HVAC industry
Computer and data room cooling manufacturers
Leading US air curtain manufacturers
At American Coil, our process provides innovative solutions for custom coil replacements by engineering to optimize performance and function. With our expert team of engineers available to help you determine the precise dimensions of your project, American Coil is the best partner you can have for custom coil manufacturing.
---