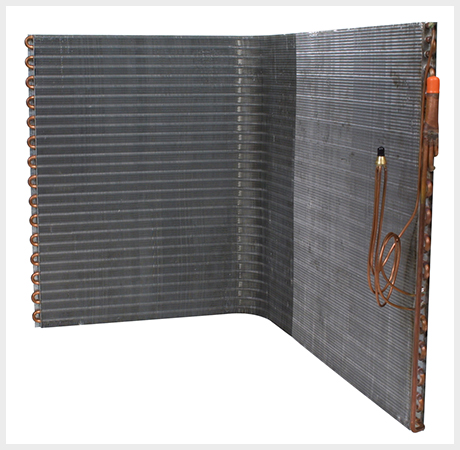 Shaped condenser coils are a specialty product at American Coil that not many competitors can replicate.
Produced in both aluminum and copper fin configurations in U, L, G, and round shaped coils, these custom coils are precisely designed to meet the dimensions of your application. Their exact designs are shaped to start and end relative to the radius of each curve, allowing for the best fitment in tight applications.
At American Coil, we produce shaped condensers with exact manufacturing specifications, in many configurations; including tube diameters of 5/16, 3/8, 1/2, or 5/8 inches, smooth or enhanced tube, wall thickness from .014 to .049 inches, and fin thickness from .006 to .010 inches. As a nationwide leader of high quality coils, American Coil designs and manufactures shaped condenser coils specialized for your application and provides the best solution for a diverse variety of applications and operating environments.
Recognized as a national leader of original equipment coils for 20+ years, American Coil has consistently provided innovative solutions across many industries for a diverse client base. Some of the industries that American Coil has dedicated its services and products to include, computer data room cooling solution providers, aerospace, HVAC air handler manufacturers and even private jet makers.
For new or replacement, shaped condensers, American Coil also offers AmeriCoat ™, a dip-coated technology designed to protect condensers and dramatically extend their service life.
The highly skilled and experienced professionals at American Coil can create cost-competitive, custom coils and accessories that can't be found anywhere else. Contact us today to learn more about our shaped condenser coils.
---