Founded in 1995, American Coil is a leading manufacturer of commercial HVAC coils and industrial coils and applicator of industry leading anti-corrosive coatings.
---
---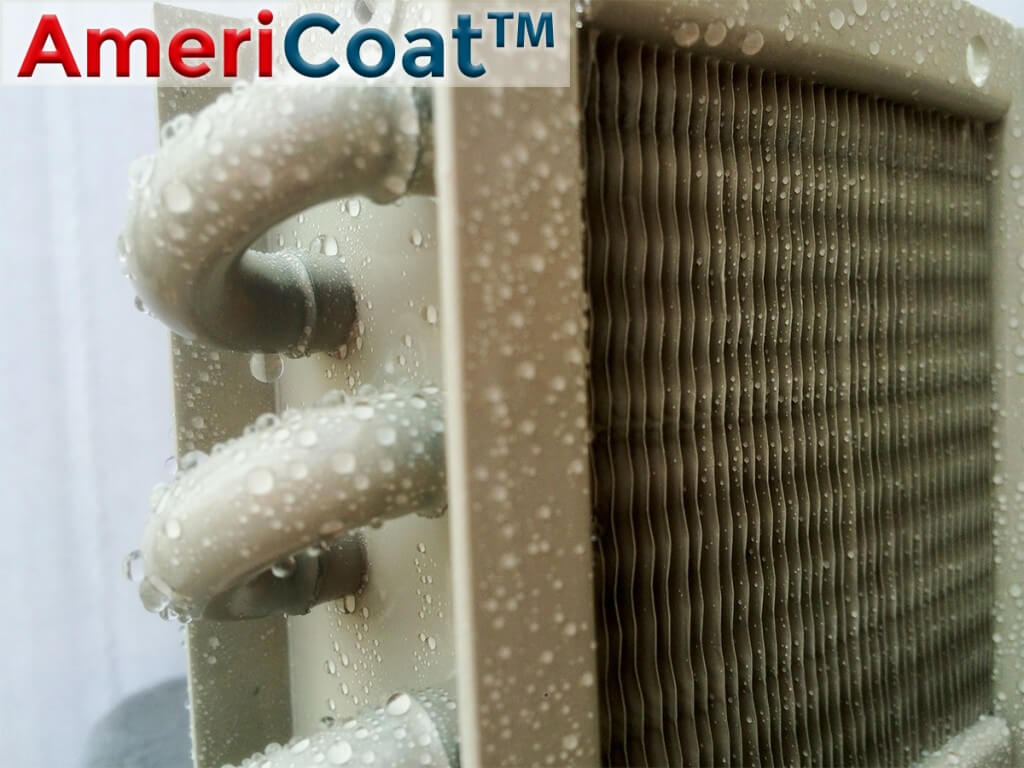 AmeriCoat™
Protective Coil Coating
The AmeriCoat™ Coil Coating System is an (epoxy based) protective coating, coupled with a unique multi-step preparation and application process. The coating product and application procedures are specifically formulated to achieve increased durability of commercial hvac coils, minimize cleaning and service maintenance and maximize the operating life of the subject coil.
AmeriCoat™ will actively repel water and keep coated coils cleaner.
---
AmeriCoat™ is the best protective coating available for coils and heat exchangers, PERIOD!

AmeriCoat™ blocks corrosion

Maximizes operating life

Minimizes cleaning and maintenance

Improves Indoor Air Quality

Less than 1% effect on heat transfer
Because AmeriCoat™ is applied by full immersion (dipping) it offers unsurpassed total coil protection as compared to spray-on coatings.
The liquid coating material bonds the coils heat transfer surface (fin collar) to the copper tube, sealing out the potential for galvanic corrosion. This process protects commercial hvac coils from losing capacity and efficiency in harsh environments.
Unlike other protective coatings, AmeriCoat™ bonds to the substrate, penetrating the pores of the metal, providing a protective barrier that outdated coatings (like Heresite Phenolic & UC-5500 Polyurethane) can't duplicate.
The AmeriCoat™ System produces a super hydrophobic (water shedding) surface.
Any water that finds its way onto the surface of an AmeriCoat™ coated coil will bead up and roll right off, carrying any surface contaminant away with it, thus keeping the coil clean.
AmeriCoat™ is specially formulated to prevent the growth of micro-organisms on the coil.
Making Replacement Coils For These Brands And More
GE
Mcquay
Sanyo
Bohn
Carrier
Trane
Lennox